Accurate Forklift
(est. 1996)
[33.6907928, -84.424449] accur, forklift, trailer, recreat, vehicl, alli, chalmer, lind, baker, caterpillar, clark, crown, daewoo, halla, hyundai, kalmar, komatsu, mitsubishi, nissan, raymond, tcm, toyota, towmotor, yale, miscellan, part, us, mechan, mainten, repiar, atlanta
(770) 692-1455 1120 Oakleigh Drive, east point, GA 30344 M-F 8am-5pm, Sa-Su Closed Official site
Categories: Trailers
The Hype

Share on


Deals, events & promotions
The Details
Accurate Forklift has been in the Atlanta area for over nineteen years specializing in Forklift Service, Forklift Rental and New and Used Lift Parts. We provide quality Forklift parts and add-ons at a fair price. From our #1 certified mechanics to our knowledgeable Forklift Parts staff, we look forward to helping you save on downtime and reducing the overall cost of maintaining your Forklift fleet. We take great pride in the outstanding Forklift service that we offer our customers. Because your material handling operations are extremely important to your business, we believe that providing you with a knowledgeable, dependable and responsive forklift service team is vital to keeping your operations running efficiently at all times. If you have any questions about our inventory of fork lift parts, or if you are looking for a specific piece of equipment that you do not see on our Web site, please call us.
American Express, Cash, Check, Discover, Invoice, MasterCard, PayPal, and Visa gladly accepted
Nearby Related Businesses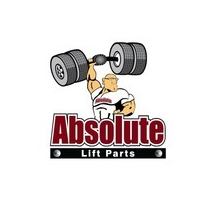 Absolute Lift Parts
1120 Oakleigh Drive, east point 30344
Call Today!
More Results