Boulder / GNC Water Well
[40.026334, -105.104899] boulder, gnc, water, well, build, materi, pump, industri, vehicl, machineri, construct
(303) 442-1911 (303) 819-4460 Lafayette, CO 80026 M-F 8am-5pm, Sa-Su Closed
Categories: Building Materials, Pumps
The Hype

Share on


Deals, events & promotions
The Details
Since 1974, the team at GNC Water Well has helped our clients gain access to clean water. We are a full-service pump and water well company serving clients throughout Fort Collins, Greeley, Estes Park and Loveland, CO. Over the years we have established a sterling reputation in the community by providing a superior level of service combined with an unparalleled commitment to customer satisfaction. Our team of experienced and professional technicians will work closely with you to make sure you see the results you are looking for from your project. We offer services to residential, commercial and agricultural customers. Some of the services we can provide include: Water well Installation and repairs Pump installation and repairs Water treatment systems Irrigation pumps Water softening and treatment Water management In addition to wells and pumps, our company also offers water softening and filtration systems for your home or business. We are committed to offering our clients the cleanest water possible. At GNC Water Well, we will go to great lengths to make sure you are completely satisfied with every aspect of our service. Call today to find out how we can help you!
Nearby Related Businesses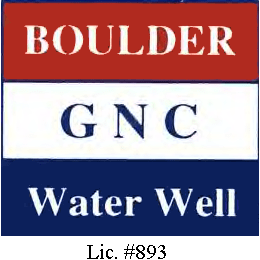 Boulder / GNC Water Well
Lafayette, CO 80026
Call Today!
More Results