Chewy's Remodeling, LLC.
(est. 2011)
[39.653054, -104.959446] chewi, remodel, llc, contractor, home, improv, and, renov, addit, deck, side, window, door, roof, cabinet, fixtur, kitchen, bathroom, repair, electr, plumb, basement
(720) 984-9532 Englewood, CO 80110 M-Su 8am-5pm Official site
Categories: Remodeling Contractors, Home Improvement, Remodeling Contractors, Home Remodeling And Renovation
The Details
When the people of Castle Rock want to turn their current house into the home of their dreams, they turn to Chewy's Remodeling LLC. We have years of experience in the home improvement and remodeling industries, and we are confident we can create the space you've always wanted. From a new kitchen for your family to gather in to a master bathroom fit for a king, we can do it all. Our Remodeling Services We are your one stop shop for all you home remodeling needs. We think there is something beautiful in the process of taking your Castle Rock home and recreating your personal space. We take your vision and turn it into reality with quality work, great customer service, and affordable prices. Call us when you need: Basement remodeling Kitchen remodeling Bathroom remodeling We take pride in our ability to turn an older part of your home into something you are proud of. Your home is your biggest investment, and you should always want to show it off. Whether it's time for a change, you need repair after a storm, or you want to increase the value of your home, we know just how to get the job done. Professionals with Experience You can count on Chewy's Remodeling LLC to always use the highest quality products, installed by professional installers to the specifications of the manufacturer to ensure that our products stand the test of time. We strive to always get the job done on time and within the budget we've set with you. Our professionals are always courteous and polite when they are in your Castle Rock home. We are happy to walk you through your options to ensure that you get exactly the look you want. Choose from a variety of products, styles and designs for your Castle Rock remodeling project.
Cash and Check gladly accepted
Nearby Related Businesses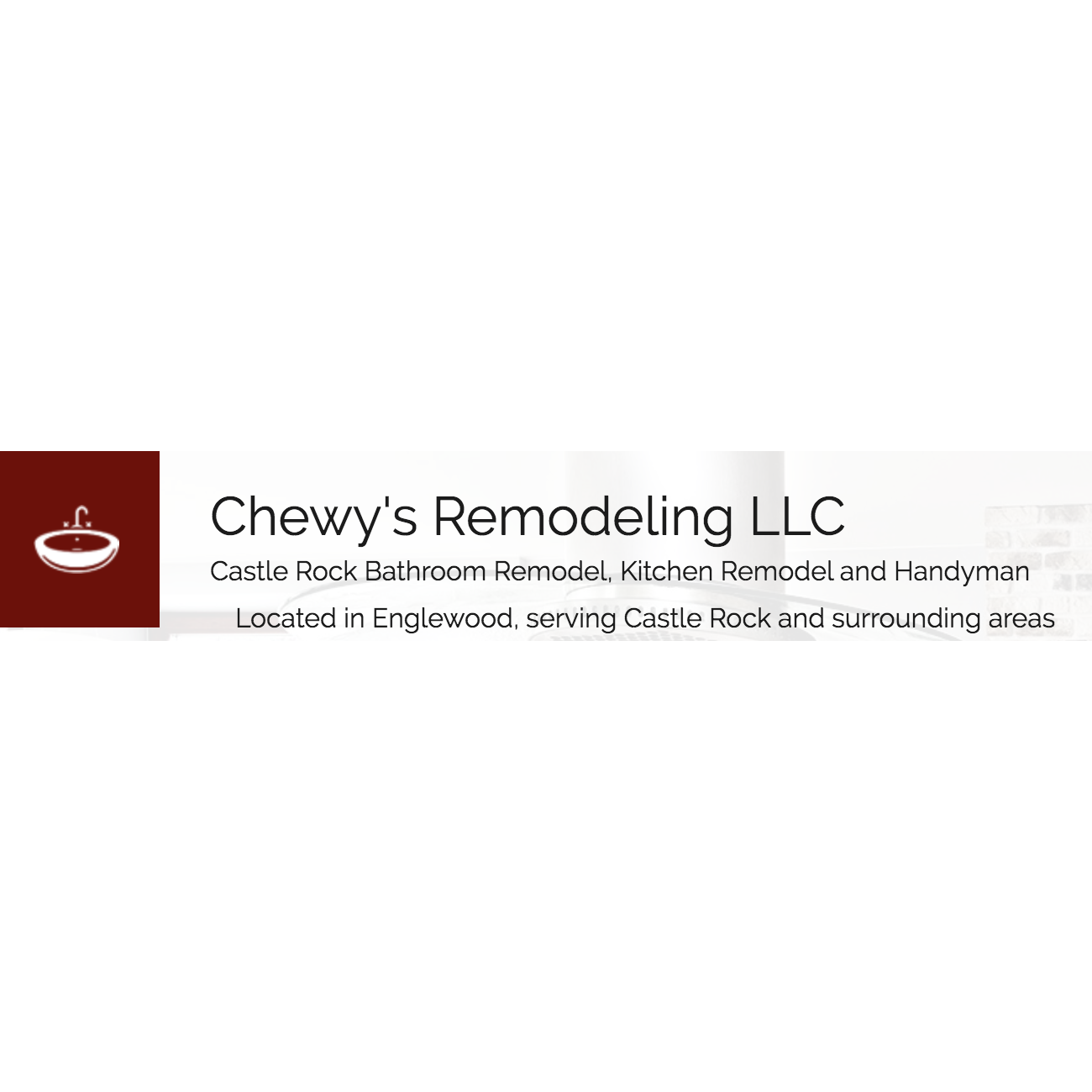 Chewy's Remodeling, LLC.
Englewood, CO 80110
Joei McIntire Design
Englewood, CO 80113
More Results