Lamp Arts Inc.
[33.79493, -84.4151868] lamp, art, inc, light, consult, design, system, fixtur
(404) 352-5211 1465 Howell Mill Road Suite B, Atlanta, GA 30327 M Closed, Tu-F 10am-5:30pm, Sa 10am-4pm, Su Closed Official site
Categories: Lighting Consultants & Designers, Lighting Systems
The Hype

Share on


Deals, events & promotions
The Details
Lamp Arts, Inc. is Atlanta's premier source for high-end custom lighting solutions. Since Bo and Tina Thompson, design enthusiasts with a background in business, purchased the shop in 2004, it has grown to become an astonishing showroom. Boasting exceptional customer service and a stunning range of one-of-a-kind lighting fixtures, Lamp Arts is the first name in custom lighting. Flourishing in Atlanta's vibrant retail atmosphere today, Lamp Arts enjoys providing an unparalleled "depth of knowledge" in all aspects of lamp service. The owners' desire to provide the finest items, restorations, and repairs shines through to customers, who frequently rave about the showroom's customer service and personalized attention. Educating and inspiring consumers as they support their shoppers' individual needs is truly where the company excels. If you're looking for the absolute best and most unique lighting for your home, Lamp Arts is the showroom for you. From sconces to chandeliers and everything in between, Lamp Arts, Inc. provides the perfect custom lighting design for your home. To view their exquisite selection of table lamps, floor lamps, light bulbs, and sconces, stop by the expansive showroom today. Learn more about vintage lighting, chandelier restoration, and lamp repair by visiting the lighting experts online. To speak with someone directly about custom lighting options, call (404) 352-5211 Tuesdays through Saturdays.
Nearby Related Businesses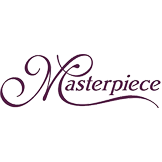 Masterpiece Lighting
558 14th St NW, Atlanta, GA 30318
Free Interior Design Help
More Results