Behind The Scenes Wine Tours
(est. 2017)
[36.677586, -121.655971] behind, the, scene, wine, tour, transport, compani, servic, person, oper, special, occas, tast, vineyard, tailor, room
(831) 596-4495 Salinas, CA 93908 M-Su 8am-8pm Official site
Categories: Tours
The Hype

Share on


Deals, events & promotions
Call today!
The Details
Experience a wine tour like no other. Behind-the-Scenes Wine Tours in Salinas, CA is a family-owned and operated wine tour company. We provide personal wine tours run and guided by our wine tour operator. Established in 2017, Behind-the-Scenes Wine Tours is a licensed and insured company known for its special occasions wine tours. Invite your best friends and closest loved ones for a relaxing time. Gladly serving the Salinas community, Behind-the-Scenes Wine Tours in Salinas, CA offers a variety of tours at an attractive rate. Our special occasions wine tours have been a favorite amongst first-time and regulars but wait until you hear about our tailored tasting rooms tours and personal vineyard tours. Here, the Franscioni Family has been keeping the heritage alive for five generations. With our deep roots in the farming and grape growing community, we plan to keep the tradition alive. Our friendly wine tour operator leads all wine tasting tours and tailored wine tours. When seeking wine tasting tours in the area, bet on our wine tour company for an enjoyable and memorable experience. Call Behind-the-Scenes Wine Tours in Salinas, CA to schedule your personal wine tour, to hear about our rates or to speak with our staff about out personal vineyard tours.
American Express, Cash, Check, Discover, MasterCard, and Visa gladly accepted
Nearby Related Businesses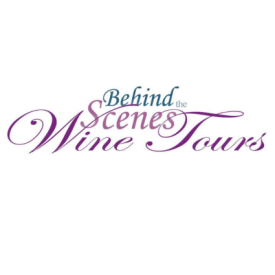 Behind The Scenes Wine Tours
Salinas, CA 93908
Call today!
More Results