H&R Block
(est. 1955)
[43.0686693682723, -75.7512373515283] hr, block, account, tax, bookkeepingcpa, certifi, public, return, file, consult, prepar, incom, feder, state, refund, 1040, emerald, prepaid, mastercard, advanc, transfer, ident, shield, peac, of, mind, second, look, review, w, 2
(315) 697-8372 3400 Seneca Tpke, Canastota, NY 13032 M-Su Closed Official site
Categories: Accounting, Tax
The Hype

Share on


Deals, events & promotions
The Details
We look at your life through tax - and find ways to help. H&R Block is a global consumer tax services provider that prepares one in every seven U.S. tax returns. H&R Block is global leader in tax preparation services - we've prepared more than 700 million tax returns through retail locations and at-home, digital solutions since 1955. And with approximately 12,000 tax offices in all 50 states, as well as U.S. territories, military bases and abroad, we're always available to help you file your taxes. Find your local Canastota tax office and schedule an appointment today.
American Express, Cash, Check, MasterCard, Traveler's Check, and Visa gladly accepted
Nearby Related Businesses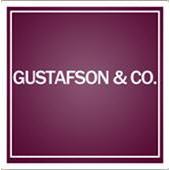 Gustafson & Wargo, CPA's
3264 Seneca Tpke, Canastota, NY 13032
Call Today!
More Results