The Law Firm of Stephen K. Snavely
[41.284368, -84.362439] the, law, firm, of, stephen, k, snave, attornei, person, injuri, real, estat, plan, manag, consult, legal, advic, lawyer, crimin, defenc, physic, psycholog, neglig, tort, slipfal, p, i, contract, leas, close, lein
(419) 782-8846 505 4th St, Defiance, OH 43512 M-F 8am-5pm, Sa-Su Closed Official site
Categories: Attorneys, Personal Injury Attorney, Real Estate Attorney, Estate Attorneys, Estate Planning & Management, Probate Attorneys, Lawyers
The Hype

Share on


Deals, events & promotions
Let the Legal Professionals Work for You.
The Details
The Law Firm of Stephen K. Snavely is a Defiance, Ohio law firm serving those in need of guidance in creating or modifying their estate plans as well as assisting those who must bring a loved one's estate plan through estate administration and probate. Mr. Snavely's nearly 40 years of legal experience include estate planning and probate matters as well as real estate, wrongful death, and estate litigation. Contact us today for more information!
Nearby Related Businesses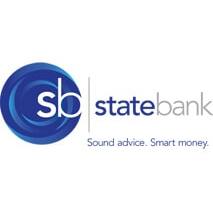 State Bank
401 Clinton St, Defiance, OH 43512
Contact us today!
More Results