Okeena Termite and Pest Control
(est. 1962)
[36.25973, -89.465379] okeena, termit, and, pest, control, duct, clean, servic, extermin, fumig, cockroach, ant, bee, spider, flea, carpent, silverfish, maid, air, cellulos, insul
(731) 285-4982 Ridgely, TN 38080 M-F 7am-9pm, Sa 8am-2pm, Su Closed Official site
Categories: Pest Control, Duct Cleaning
The Hype

Share on


Deals, events & promotions
The Details
Okeena Pest Control is a family owned business serving residences, and businesses, in West Tennessee since 1962. We operate on the simple philosophy of doing the right things, and doing things right. The result of committing to this core value is service delivery excellence. You see, we treat you like we would want to be treated – great service, at a great value, delivered with care and concern for your needs.
Nearby Related Businesses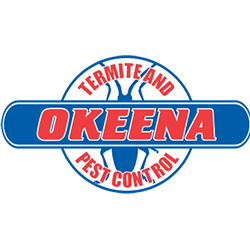 Okeena Termite and Pest Control
Ridgely, TN 38080
Get You FREE Quick Quote!
More Results