South Putnam Animal Hospital
(est. 1984)
[41.3587, -73.761518] south, putnam, anim, hospit, veterinarian, pet, board, servic, yext, vet, spai, neuter, declaw, vaccin, veterinari, surgeri, euthanasia, flea, control, dvm, kennel, small, dog, larg, food, indoor, run, outdoor, exercis, frontlin, heartgard
(845) 628-1834 230b Baldwin Place Rd, Mahopac, NY 10541 M 8:30am-5pm, Tu 8:30am-7pm, W 8:30am-5pm, Th 8:30am-7pm, F 8:30am-5pm, Sa 8:30am-3pm, Su Closed
Official site
Categories: Veterinarians, Pet Boarding, Pet Services, Yext Veterinarian
The Hype

Share on


Deals, events & promotions
The Details
We are a modern, full-service animal hospital serving the pets and pet owners of the Hudson Valley since 1984. Our team of doctors and staff are committed to providing the highest quality care, diagnosis, and treatment for dogs, cats, bunnies, ferrets, and pocket pets in a professional and pet-friendly setting. Pets are now, more than ever, members of our families. In modern veterinary medicine, preventive care is allowing pets to live longer, healthier lives. Personally, we can't imagine anything better than helping our clients have their pets for as long as possible! We understand how special your pet is to you, and look forward to providing the exceptional care your pet needs so you can share a happy, healthy life together.
American Express, Cash, Check, Discover, Financing, MasterCard, and Visa gladly accepted
Nearby Related Businesses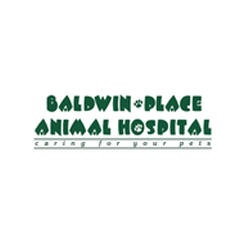 Baldwin Place Animal Hospital
21 Miller Road, Mahopac, NY 10541
Call Now...
More Results