Taylor & Miller LLP
[43.078607, -75.751876] taylor, miller, llp, attornei, real, estat, plan, manag, probat, law, consult, legal, advic, lawyer, crimin, defenc, contract, leas, close, lein, foreclosur, tax, appeal, commerci, residenti, will, trust, power, of, healthcar, proxi
(315) 697-2288 133 S Peterboro St, Canastota, NY 13032 M-F 9am-5pm, Sa-Su Closed
Categories: Attorneys, Real Estate Attorney, Estate Attorneys, Estate Planning & Management, Probate Attorneys, Lawyers
The Hype

Share on


Deals, events & promotions
The Details
Providing quality legal services since 2007, Taylor & Miller LLP is a law firm in Canastota, New York. Each legal service is customized to meet your specific needs. We are dedicated to resolving all legal problems on a specialized and personal basis.
MasterCard, Check, Visa, and Cash gladly accepted
Nearby Related Businesses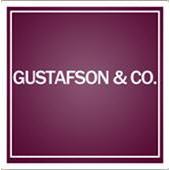 Gustafson & Wargo, CPA's
3264 Seneca Tpke, Canastota, NY 13032
Call Today!
More Results